A day in the life on a Flotilla cruise
Posted by: on in
Boating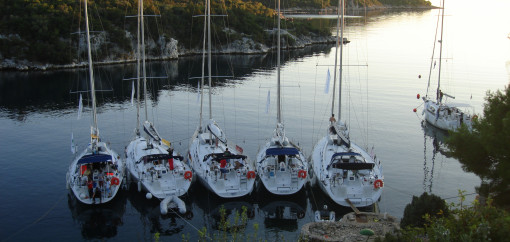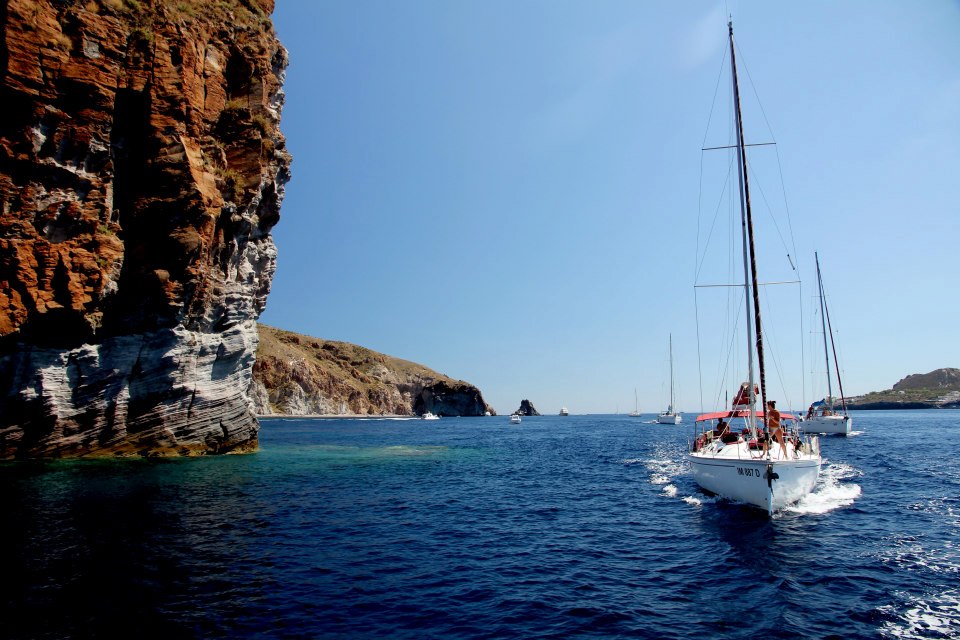 If you are new to the concept of Flotilla sailing, you may be wondering what a typical day is like.  This is a very tricky question to answer as each day is unique and each destination holds its own treasures.  Here is an outline on what you can expect for your adventure:
DAY OF ARRIVAL
Your flotilla skipper will show you to your yacht, explaining the workings of the fridge, echo-sounder, radio and other equipment that you may not be familiar with.  This is your chance to sail your own yacht and gain the knowledge and experience developed by our Flotilla leaders over the years. Should you be less-experienced, this gives you the peace of mind of knowing that you are in safe hands should you encounter any difficulties.
Your lead crew will also give you first hand guidance on what groceries are available where and help you plan your meals accordingly, recommending the best shops and local marketplaces.  If you want to do a little research before hopping aboard, we have a few guidelines on provisioning your yacht.  Some Charter Companies will have a welcome aboard basket with snacks and some sparkling wine to get you started, while others may have the option of provisioning your boat in advance.
[caption id="attachment_1135" align="alignright" width="300"]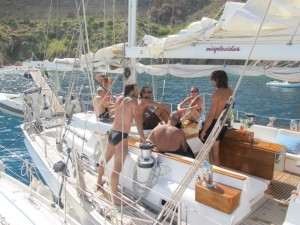 Ibiza and Formentera
Usually on the first evening, or early next morning, there will be a main briefing by your lead skipper.  He will introduce all the crews to the lead crew, which usually consists of a flotilla skipper and hostess.  The lead skipper will give you the highlights of your week ahead, giving you local insight into the incredible coastlines that await.
FIRST MORNING
Each morning begins with the skippers briefing, where the Flotilla skipper gives you the details of that day's destination, charts of the area, weather forecast and a route suggestion to ensure you don't miss out on finding the secluded beaches, best snorkeling spots or tantalizing restaurants along the way. He will also give you information on any challenges or hazards you may face, how to overcome them, and what to do should you run into a problem.  Should there be a hostess, she will be able to recommend the best restaurants and cultural hot spots along the way and give you an indication on what to expect at your final destination.
LEAVING PORT
Every sailor has stories of the worst harbor ever, the nightmares of tangled anchors, lines caught in the propellers and irate fishermen using their entire vocabulary to guide you out of the harbor.  The lead crew will use their experience to avoid these issues, but if needed, can hop in to untangle anchors, free mooring lines and help you on your way.
It takes a while to get accustomed to the relaxed environment, the lazy prolonged breakfasts, early morning swims and a leisurely stroll around the quayside before sailing off.  But with a fridge full of ice, an idea for lunch and a planned route, you can look forward to your first exciting day on the water
 LUNCH ON THE GO
You may wish to make the most of the sea breeze and keep sailing with a sandwich in one hand, the tiller in the other and a drink propped safely in the corner, giving you more time at your port of call to explore the ruins, small towns or beaches.  Alternatively, anchor in a secluded sheltered bay, enjoy a pre lunch swim and a siesta, knowing that the only sounds you will hear is the gentle lapping of the waves against your hulls.
[caption id="attachment_1112" align="alignright" width="300"]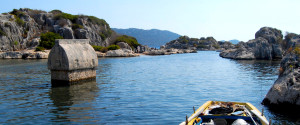 Exotic culture of Turkey