By the Cabin Yacht Charters Explained
Sailing is an amazing way to escape the daily grind and unwind from all the usual challenges and stress. If you're planning a sailing vacation or even a business event off the coast, you should definitely check out cabin yacht charters. They offer a ton of benefits and make cruising a breeze!
Posted by: on in
Boating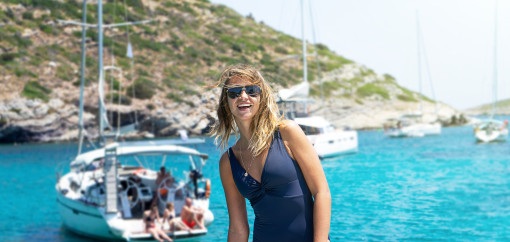 Sailing is a wonderful opportunity to drift away from the demands of your day-to-day life and to take a much-needed break from usual daily challenges and stresses.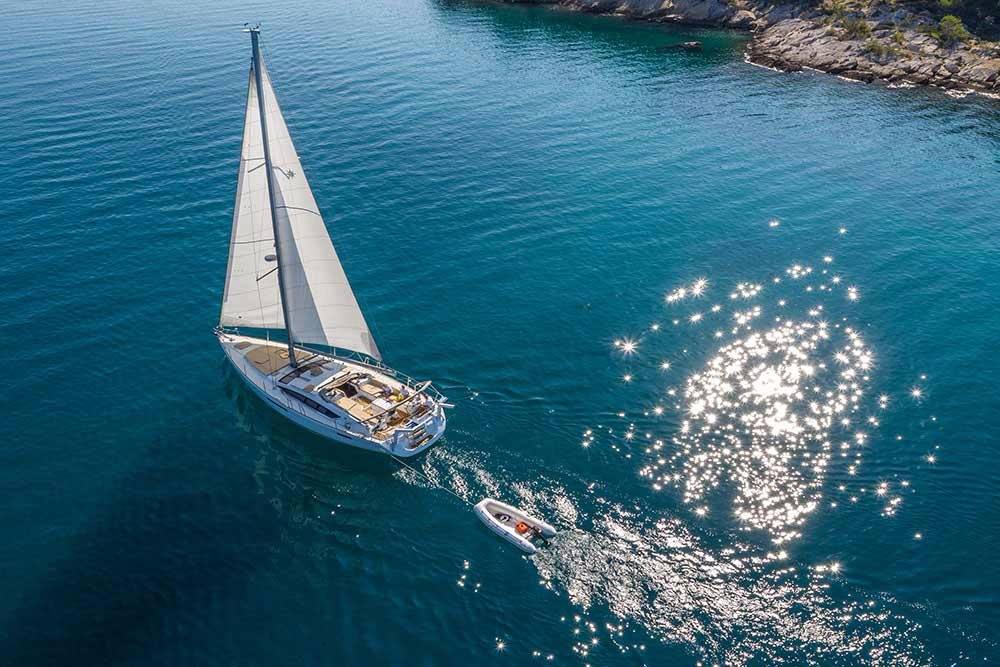 Why Choose By the Cabin Yacht Charters?
By the cabin sailing concept is an excellent opportunity to enjoy sailing even if you have zero-sailing experience. You just need a love for travel, sailing, and exploring.
A cabin charter means that you charter a cabin aboard the yacht instead of renting the entire boat. Basically, a cabin charter is very similar to renting a cruise ship room, just in a more private setting. A yacht cabin usually includes single double or triple beds, breakfast, lunch, and dinner, and the free use of the sun deck. This is an excellent option if you want to go sailing alone, with your partner, or in a small group, and don't need to rent the whole yacht.
You can hang out with other guests in the yacht's common spaces like the living room or deck or enjoy the privacy of your personal area.
Imagine this: You don't need an ounce of sailing experience to indulge in the incredible perks of yachting. That's the beauty of a by the cabin charter! These charters come with their very own seasoned skippers, brimming with expertise about the local sailing terrain. They'll whisk you away to secret havens and the most breathtaking spots at your destination. Not only will the cabin yacht charter skipper ensure your safety, but they'll also share some nifty sailing tricks, should you fancy honing your skills and boosting your confidence on the water. It's like having your personal guide to sailing success!
The cabin charters provide a more intimate experience, allowing you to reach remote and secluded locations like hidden coves and sandy beaches of Greek islands in the Mediterranean, isolated atolls in the Maldives, or stunning coral reefs in the Caribbean.
Another good reason to consider this sailing option is the price. By the cabin charters are typically much cheaper than any other yacht charter.
By the Cabin Yacht Charter Options
Gulet Cabin Charters. The most common cabin yacht charter is a gulet (from the Italian word goletta, a synonym for a sailing yacht). This wooden sailing vessel named gulet has found its place in nautical tourism, becoming popular excursion boats in the Mediterranean in the latest decades. Gulets come with all sorts of luxury perks such as private bathrooms, jacuzzi, air condition, etc.
Catamaran Cabin Charters. Catamarans are very popular by the cabin yacht charter option because they provide stability and comfort. Due to their flexibility, catamarans are ideal yacht charter for family vacations, romantic sailing trips, and all sorts of social gatherings. A catamaran is also a great option if you are sailing with children because their two-hull design provides stability and helps reduce seasickness.
Since they offer more space inside and on deck, catamarans are ideal for larger groups sailing together. In addition, power catamarans provide easy access to the sea and spacious sundecks, which is perfect if you enjoy water sports or sun lounging.
Sailboat Cabin Charters. Sailboats are the most commonly rented boats. They vary in size, and you can rent anything from the smallest sailboat with only one cabin to the largest ships with several cabins. These boats commonly feature a common room and a dining area.
Other Yacht Charters Options
Whether you are considering by the cabin yacht charters for leisure or business, you can choose from three types of charters:
Bareboat
Skippered
Crewed yacht charter
Bareboat Yacht Charter
This type of charter comes without the crew. When chartering a yacht without a skipper, however, you are required to have all the necessary certificates, documents, and permits that verify that you can sail on your own. In other words, you can opt for a bareboat yacht charter only if you are a licensed skipper.
When renting a bareboat yacht, you will get the sailing basics such as a full tank of fuel, life jackets, ropes, and other necessities (depending on the yacht class and a charter company) with no crew on it.
Skippered Yacht Charter
This yacht charter option allows you to rent a boat with a licensed skipper. You don't have to worry a bit if you are entirely new to yacht sailing. All you have to do is to sit back, put your feet up, and enjoy the view. Whether you don't have a necessary license to steer the boat or you simply want to relax and enjoy your sailing, a by the cabin yacht charter is the best option for your vacation.
Crewed Yacht Charter
This type of yacht charter comes with a full crew, providing you with the utmost comfort and luxury. It is an excellent option if you want to go sailing with the whole family, a large group of friends, or business partners. Your charter crew will take care of your safety. They will navigate and plan your itinerary to help you and your guests get the most of your sailing experience. Also, the crew will prepare your meals and beverages so you can fully relax and enjoy sailing.
The Best Destinations to Charter By the Cabin Yacht
Get ready to embark on a sailing adventure like no other, as the world unveils its most captivating destinations for a by the cabin sailing experience. Picture yourself sailing away to the enchanting Caribbean, with its mesmerizing gems like the Bahamas, Cuba, St. Lucia, and St. Martin. Or set sail in the Mediterranean, where Greece, Croatia, Turkey, France, Italy, and Malta await to charm you with their azure waters. And let's not forget the tropical paradise of Tahiti and French Polynesia, the captivating allure of Bali in Indonesia, and the pristine beauty of Seychelles and the Maldives. These stunning destinations are adorned with secluded coves and pristine beaches, just waiting for you to discover their hidden treasures. So pack your bags and let the adventure begin!