Gulet Yachts: A Unique Traveling Experience
Posted by: on in
Boating
,
Destinations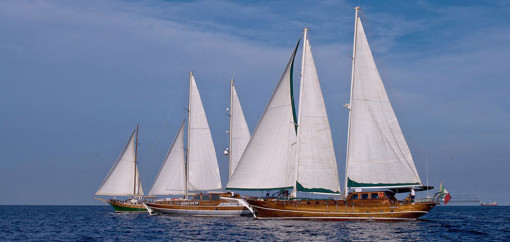 What is a Gulet Yacht?
Gulets are two-masted or three-masted handmade wooden yachts about 20-30 meters long, featuring four to eight cabins.
These boats are typical to the southwestern coast of Turkey. The name comes from the Turkish word "gulet," from the Italian "goleta" (sailing vessel). These yachts are primarily constructed in the coastal towns of Marmaris and Bodrum. However, you can find gulet wooden yachts around the world today.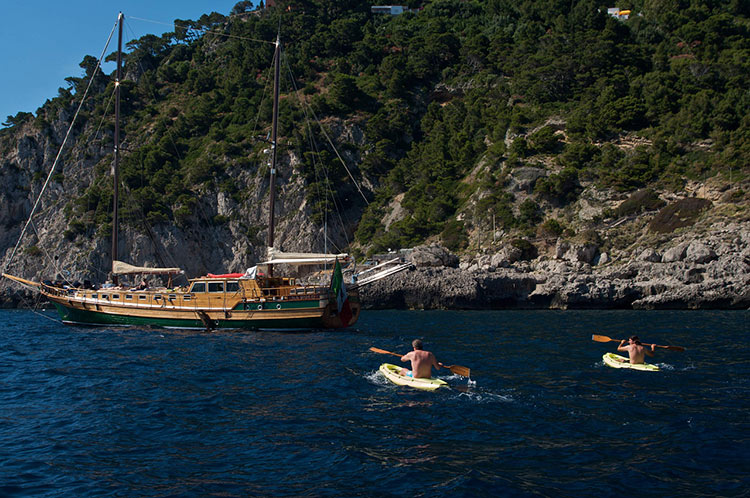 How to Rent a Gulet Yacht?
There is a wide range of gulet yacht charters available in the Mediterranean and around the world. You can easily submit your preferences and get the list of available yachts matching your needs.
Gulets in Turkey
Turkish Riviera is the most popular gulet yacht charter destination globally. Many travelers find the southern coast of Anatolia with its turquoise waters and lush pine forests a perfect destination for a gulet yacht cruise.
The range of gulets in Turkey is extensive, so you can easily find and charter the one that fits your preferences.
The offer ranges from yoga gulet cruises to a week-long sailing experience from Bodrum to Greek islands.
You will have the opportunity to spend a week sailing between the Turkish and Greek sea, visiting the famous Greek islands of Kos, Leros, Patmos, Lipsi, and Kalymnos. You will also be able to indulge in Greek cuisine, history, and culture and enjoy swimming breaks in secluded bays during your cruise.
Consider a deluxe gulet sailing cabin charter in Bodrum with an excellent service provided by your crew and enjoy the 5-star comfort and luxury.
Also, luxury cruises in Turkey are a great opportunity to slow down and unwind while sunbathing, reading, swimming, snorkeling, and exploring the stunning bays with crystal-clear waters.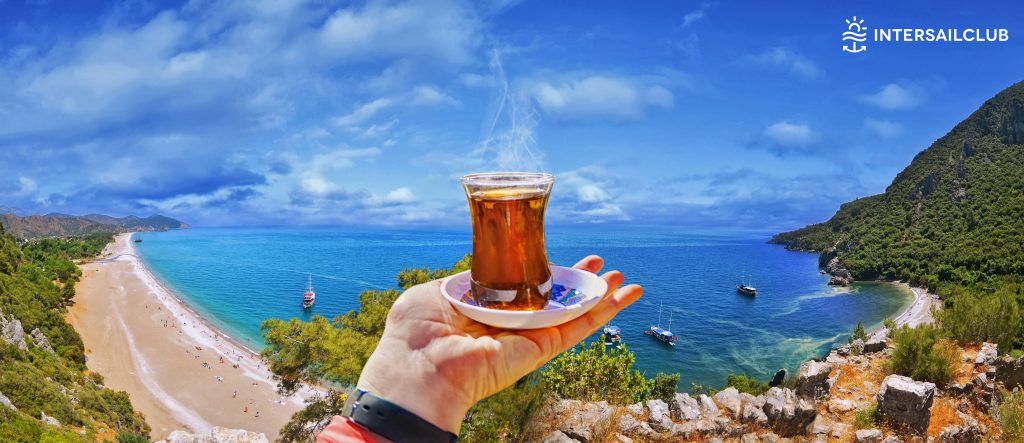 Italian Gulets
From a classic daily cruise in North Sardinia to Capri luxury gulet cruises, gulet charters in Italy provide an unforgettable sailing experience.
Pristine beaches and hidden coves, emerald turquoise waters, and welcoming coastal villages are some of the things you will enjoy while sailing on Italian gulets.
Discover the archipelago of Aeolian Islands of Lipari, Panarea, Stromboli, Salina, Filicudi, Alicudi, and Vulcano and explore nearly endless opportunities for relaxation and fun. The Aeolian Islands are considered the seven pearls of the Mediterranean, each offering a unique experience.
Choose a gulet sailing cruise in the Aegadian Islands of Favignana, Levanzo, and Marettimo in the Tyrrhenian Sea off the northwest coast of Sicily. You will have the opportunity to enjoy all-day-long swimming, sunbathing, fishing, and other relaxing activities at sea.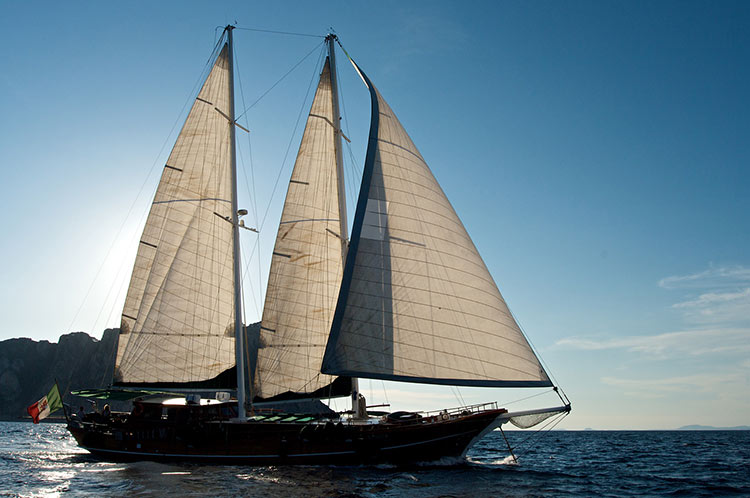 Mediterranean Gulets
Mediterranean gulet yacht charters offer unique daily yoga cruises, ideal for relieving tension and relaxing your mind and body in the exceptional atmosphere. These cruises combine yoga, relaxation, and cultural programs to make your vacation memories genuinely unforgettable.
Gulet cruises in Turkey and Greece include yoga and sailing cruises along the Lycian coastline, Cleopatra coast, and Greek Ionian Islands.
While sailing from one idyllic bay to the other, you will have high chances of seeing dolphins, turtles, and tunas lurching in these waters too. In addition, you will enjoy sunbathing, swimming, and snorkeling on remote and untouched beaches, surrounded by age-old pine Mediterranean forests.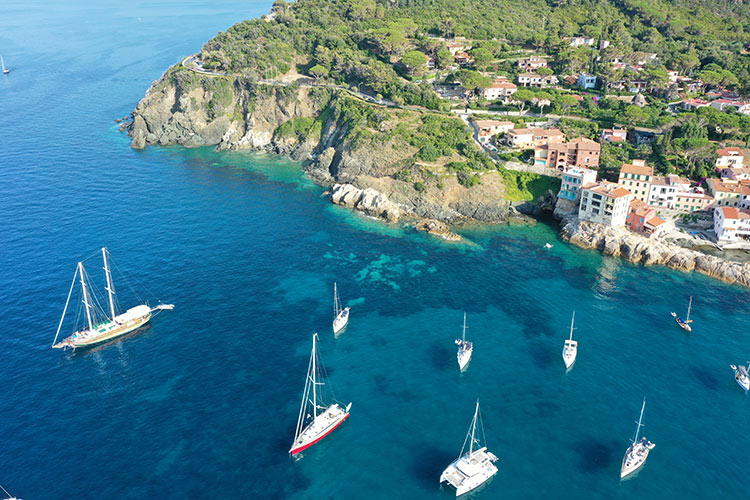 Gulets in Croatia
The Croatian coast is a perfect blend of stunning history, idyllic islands, scenic beaches, picturesque villages, and fantastic food.
With its 78 islands, Croatia is a perfect gulet charter cruise destination. Whether you choose a one-day cruise from Dubrovnik to Split or a seven-day trip to the islands, you will have a fantastic experience.
Gulets in Croatia are an exceptional opportunity to enjoy breathtaking historical monuments, intimate cobbled streets, stunning architecture, and the spectacular nature of the Croatian coast.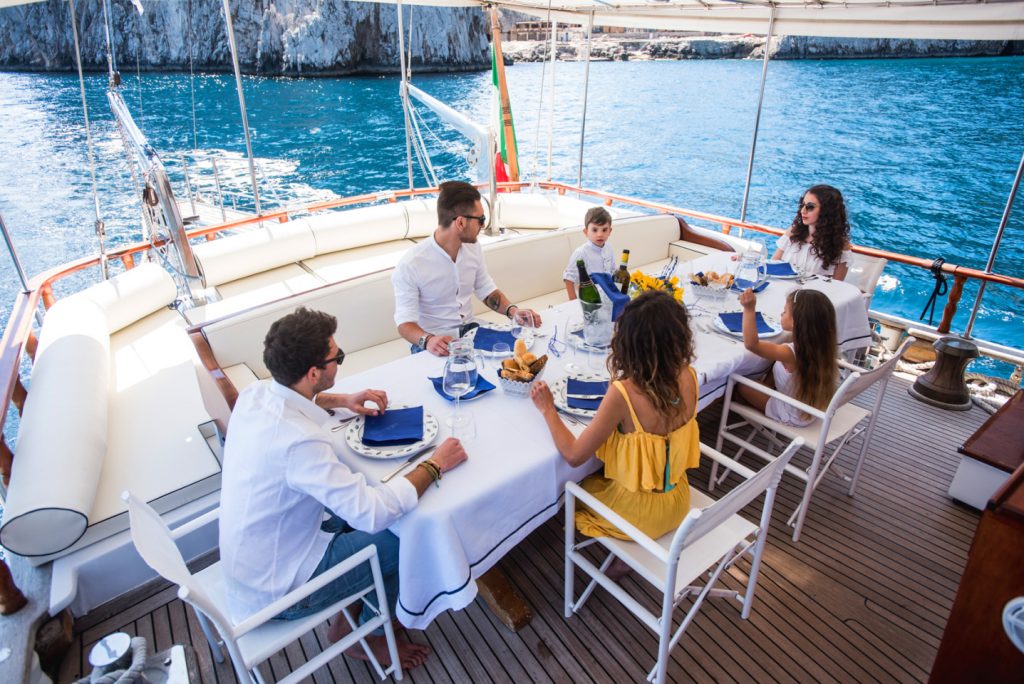 Gulets in Greece
A gulet yoga cruise around the Cyclades, the most famous Greek islands, is a once-in-a-lifetime experience. Experience Santorini, Mykonos, Paros, Patmos, and other well-known islands while indulging in self-care and relaxation on a wooden gulet yacht.
The Cyclades are known for their picturesque architecture, all in white and blue, surrounded by a barren landscape. Enjoy the view of charming windmills, narrow cobbled streets shaded by the bougainvillea, turquoise clear waters, and beautiful beaches.
Or choose a hiking and sailing itinerary around the Dodecanese Islands, and explore the world of myths and stunning beauty.
You can choose from daily excursions to 15-day Gulet cruises in Greece.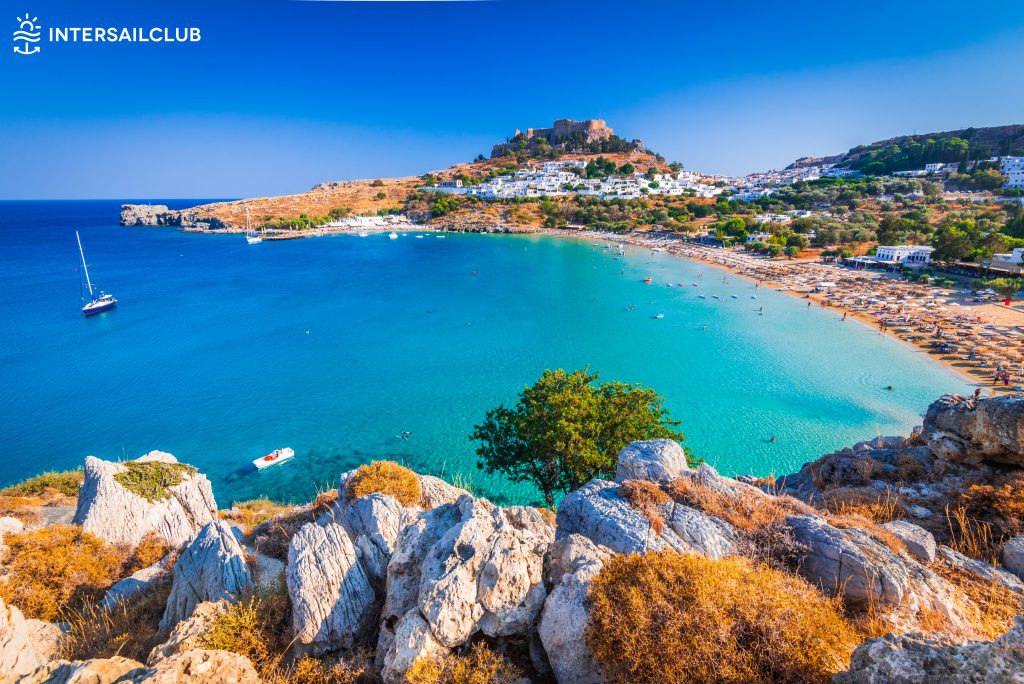 How Much Does a Gulet Cruise Cost?
The price of a gulet cruise depends on the type of boat. There are three categories of gulet yachts:
Also, the gulet charter cost depends on whether you are renting the whole yacht or a cabin. Gulet yacht charters typically come with the crew on board. Therefore, the vessel with more crew members will be more expensive.
Typically, gulet yacht crew members include a captain, a sailor, the chef, and a waiter. Luxury yachts have hostesses too who make sure your trip is pleasant and comfortable.
A gulet yacht with an experienced captain and the crew can make the experience more enjoyable. They know the best places to visit and can make your sailing experience truly unique.
Also, the more amenities and services come with the gulet; the price gets higher. Finally, the age and maintenance of the yacht influence the charter price – a new gulet in excellent condition will be more expensive than the older one, averagely maintained.
However, you can rent a gulet yacht in Turkey starting from $450 to $1500 per person. Gulets in Italy and Croatia range from $150 to $1690 per person, while charter yachts in Greece can be found from $220 to $1500.
You can book a place or places in a gulet cabin or book a whole yacht. The entire yacht charter prices vary depending on the type of the boat, services and amenities provided, and the number of crew members on the yacht.