Boat Yacht Charters
We have been operating top-end luxury yacht charters in South East Asia for the past 18 years, and have become recognized as the local experts on sailing and adventure charters in the region.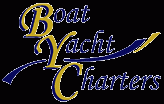 About Us
We have written many destination based articles for international magazines which have been published worldwide, and are co-authors of the Andaman Sea Pilot (the sailing guide to the area). We offer custom itinerary trips. Guests charter the whole yacht and go where they want, when they want. We design a custom itinerary to suit you based on our unparalleled knowledge of sailing, diving and exploring in South East Asia.
We designed SY Asia specifically for luxury adventure charters in some of the remotest parts of South East Asia. The yacht has 5 luxurious cabins which can accommodate up to maximum of 10 guests in comfort (2 double cabins, 2 convertible twin/double cabins and a twin cabin). All cabins have ensuite shower and toilet. A huge open plan saloon, an air-conditioned 360 degree view pilothouse, a large shady cockpit and sweeping teak decks provide enormous space on the yacht. With few yachting facilities in the Indian Ocean, SY Asia has the capability to operate offshore for periods of 6 months at a time and has a 6,500 mile range under power. We focus strongly on eco-friendly activities aboard the yacht including performance sailing, guided Scuba diving and snorkeling, guided jungle walks and wildlife viewing, kayaking, catch & release fishing, surfing and just relaxing on some of the most beautiful beaches in the world with not another tourist within 100 miles. We give our guests very special experiences in places that no one else can get to. The yacht is finished to a "superyacht" standard and is fully MCA compliant.
Our destinations