Cabin Charter Company
The travel experience with other sailing lovers with Cabin Charter is fun and easy!
Our yachts
Oceanis Clipper 423
2009 Oceanis Clipper
Oceanis Clipper 423
A beautiful silhouette, plentiful space and light, pleasant and high-performance, the Oceanis Clipper 423 combines everything that is necessary for the pleasure of the skippers. The large standard draught ensures great stability and the interior space provides comfort and privacy for the owners. Equipped with 3 double cabins, 1 twin cabin with bunk beds, 2 bathrooms and shower
Length: 12.80m
Type: Sailboat
Fits 8 guests
Get offer
Dufour Gib Sea 43
0 Dufour
Comfortable sailboat, very well maintained
The Dufour Gib Sea 433 is a roomy cruising monohull, with a light and well laid out living space. The cockpit is the twin wheel set-up, so it's easy to check on sail trimming and equally easy to move around
Length: 13.10m
Type: Sailboat
Fits 6 guests
Get offer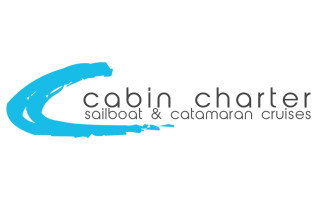 About Us
Cabin Charter Company give you the possibility to spend an holiday in Mediterranean an Caribbean
Sea following the route your own desires along the wonderful Italian coasts and islands
(Aeolian, Aegadian, Amalfi Coast, Cilento Coast, Pontine and Flegree), Spain ( Balearic Classic,
Balearic Presitge).
Greece ( Dodecanese Islands), Grenadines and Cuba best spots.
This is a perfect way to join a sailing holiday for a group, family, couple or meeting other
singles. Cabin Charter is able to arrange everything for you, matching by singles, couples,
families with accuracy and experience to realize your travel expectation.
Our team
Our destinations