Eye Of The Wind
Come aboard one of the last traditional sailing ships of our time! The hundred-year-old brig Eye of the Wind will take you to the most enchanting sailing areas and the most beautiful harbours. "Let your spirit set sail!"
Our yachts
Topsail Schooner
1911 Topsail Schooner
A sailing legend
More than 100 years ago, a sailing legend was born: in 1911, the Lühring shipyard at Brake/Germany built a topsail schooner.
The ship has been given a new lease of life in 1973 when it was bought by Anthony "Tiger" Timbs, an Englishman from the greater London area. A group of enthusiastic ship lovers began to rig the vessel as a brigantine. The restoration at the shipyard in Faversham / England took nearly four years. The former cargo holds were transformed into a lounge and accommodation for crew and passengers.
This Topsail Schooner with two-master was finally ready to embark on new adventures at sea. She sailed around the globe on her first journey, stopping in Australia, the Pacific and the infamous Cape Horn. The trip was barely finished in 1978 when the next challenge was already waiting for this impressive tall ship: Under the patronage of His Royal Highness Prince Charles, the Topsail Schooner had the honour of being the flagship for "Operation 'Drake." More than 400 crew members took part in this almost two-year globe-trotting expedition in the footsteps of the famous explorer and scientist Sir Francis Drake.
In 2011, the brigantine celebrated her 100-year anniversary! On 30 April, the Topsail Schooner was the flagship in a tall ship parade for the opening of the Bremerhaven Kaiserschleuse-lock, which set a new world record for the longest sailing boat parade.
The Topsail Schooner is very seaworthy and fit even for the high seas and should thus not be left sitting in the harbour. Therefore, FORUM train & sail offers interested sailors - even without prior sailing knowledge - new, attractive destinations. Whether it is a Caribbean cruise or summer sailing in Scandinavia - the crew of the Topsail Schooner will be happy to take you to new adventures!
Length: 27.20m
Type: Sailing ship
Fits 12 guests
Private bathroom
Get offer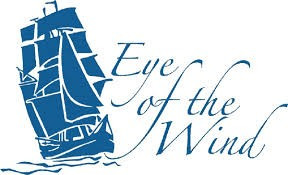 About Us
From a one-day charter, to multi-day sea voyage, we will find the right package to suit your needs. We would be happy to advise you individually and give you suggestions for activities and sightseeing tours as part of ashore excursions, where you will explore the most beautiful and attractive sights.
The most remarkable travel memories, however, come about by meeting interesting people on board and unexpected glimpses of wildlife and the influence of the wind and the weather.

Find out for yourself about the charm of this magnificent ship! Previous sailing experience is not required in order to sail on our windjammer. Relax under the sails in harmony with nature and the sea.
Our team
Our destinations