George Vlamis Yachts & Yacht Management
Our yachts
Atlantic 61
2011 Atlantic 61
Our sailing yacht S/Y is designed and maintained to the highest standards to ensure your every confort and convenience is met
The vast living and dining area include an entertainment center with television, tuner and DVD player. Music can also be enjoyed on deck via the outdoor speakers. The sizable galley has a deep freezer, twin refrigerators, drinking water cooler, microwave oven and full-size ceramic cooker with fan-assisted electric oven.

The quarters comprise four roomy, air-conditioned double cabins, each with the possibility to offer an added single berth. All the cabins are equipped with an en-suite private facility and individual stereo systems. But the yacht offers also two separate twin crew cabin forward with own head/shower so as to leave the guest their privacy.

Water Sports equipment such as water skiing, windsurfing, snorkelling and diving sets can also be included onboard for the enjoyment of our guests as we consider every client's personal preferences in order to provide a unique, individualized service, ensuring your sailing holiday in Greece is a great success.
Length: 18.59m
Type: Classic sailing yacht
Fits 8 guests
Private bathroom
Get offer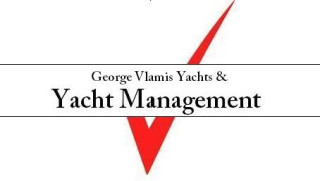 About Us
Our Company Specialize in Yacht Management Services creating Branch Establishment of a Foreign Yachting Company in Greece. We provide the tools and human resorses, including Lawyers and Accounting Office. It is common practice for foreign companies setting up branches in Greece to exercise all or part of their activities. A Greek branch has the same tax and accounting obligations to a Greek company and its profits are taxed at the same rates applicable to domestic companies. Under the latest legislation, yacht owners can keep their EU flag and have a professional use yacht in Greece with very low taxation (Yacht Business friendly INCENTIVES LAW for marine tourism enterprises and ownership / 10.12.2015 ) . Contact us for more information. The branch is managed by the legal representative appointed by the foreign company and has the right to represent the branch in Greece. The legal representative is responsible as a member of the Board of directors of an MCPY or S.A or the manager of an Limited Liability Company.Our company and our services are directed to private and also commercial sailing boats or motor yachts owners and business professionals looking for local services of yacht chartering, yacht management, restoration, technical support, damage repairs of any kind and maintainance services. To future yacht owners looking for a charter operator in Greece. George Vlamis Yachts specialise in the yacht management of private and commecial yachts of any footage in base of our charter concept, tailored to ensure to generate an income or cover the total expenses of any yacht, and also perform yacht surveys, transport, sale, restoration.
Our destinations