Moskito Valiente Sailing
Private Sailtrips in French Polynesia
Our yachts
Beneteau Oceanis 41
2000 Beneteau Oceanis 411
Personalized private liveaboard sailtrips with breakfast included. Other meals onboard are available upon request. Each itinerary is elaborated based on our guest's preferences: surf, kitesurf, windsurf, paddleboard, snorkel, scubadive, hike, cycle, just relaxation or a mix of different activities.
A comfortable Beneteau Oceanis 41 feet and safe sailboat, fully equipped for oceanic crossings that is sailing around the world and is currently offering unforgettable experiences in French Polynesia.
Our goal is to give our guests the opportunity to have a real live aboard experience while sailing across French Polynesia's archipelagos and exploring the islands in a sportive and adventurous way.
Length: 12.50m
Type: Sailboat
Fits 4 guests
Private bathroom
Get offer
Mosquito Valiente
1990 -
The Moskito Valiente is fully equipped for navigation and life on board
It has crossed the Atlantic twice, toured the coast of Brazil and northern South America for a year, throughout the Caribbean for 4 , and is now in Baleares willing to share the secrets of life in the sea with its intrepid crew : experienced Captain José, with Yacht Master degree, and his right and left hand , the seafaring adventurer named ''Marina'' .
Length: 10m
Type: Sailboat
Fits 4 guests
Get offer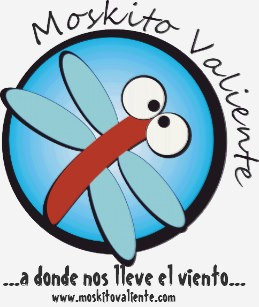 Our destinations