Off the beaten tack
Our cruises are about using the wind to explore the Greek Islands as no other tour does. Just as our motto and name says: Off The Beaten Tack!
Our yachts
Cyclades 50.5
0 Cyclades 50.5
Ikaros is the perfect vessel to explore the Greek Islands in comfort and style
You will be sailing aboard a beautiful Beneteau Cyclades 50.5 yacht. Measuring in at just over 50 foot in length, there are 5 double cabins with 3 toilets and 4 showers. On-board luxuries include full Air Conditioning in all cabins and entertainment features including PC with WI-FI, TV, DVD and CD player. From our experience though, you may want sound track your adventure, but we doubt you'll be tuning in to the TV when you see the sights we have to show you!
Length: 15.40m
Type: Sailboat
Fits 10 guests
Get offer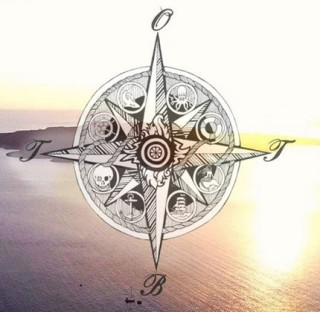 About Us
Jimmy, the skipper of Ikaros says "there is nothing in the world I enjoy doing more than skippering a yacht and sharing my love of sailing and the sea with others. I have a great passion for the sea and what I do, and I try to express that through the core values of Off The Beaten Tack".
We have extensive knowledge of the Greek Islands and its hidden bays, idyllic beaches and beautiful destinations and use this knowledge to take our guests to the places that suit them – as the wind takes us, so every day can be different from the last, with that sense of adventure in the air.
We have run specialised yoga and meditation weeks with qualified instructors as well as art weeks with local qualified art teachers. If you'd like to curate a specialist week, from yoga, art, a corporate getaway, sailing school, water sports or anything else, just let us know and we'll do everything we can to accommodate for your needs!
Our destinations