Sail The Spirit
Leave the everyday life behind and enjoy your well earned holiday to the maximum. Our spirit is our mission to share our passion for sailing. Want to join in?
Our yachts
Lagoon 410
2010 Lagoon
The Lagoon 410 is a catamaran designed for offshore cruising.
With this yacht, Lagoon delivers a unit boasting an efficient deck layout, a remarkably well fitted-out interior space, and undeniable performance. The Lagoon 410 is perfect for those who dream to allow themselves the luxury of a holiday combining the charm of a trip on the sea and the comfort of life on land.
Length: 12.50m
Type: Catamaran
Fits 8 guests
Get offer
Magianthi
2008 Hanse 400
Outstanding performance and innovative design.
The Hanse 400 has been named boat of the year in a number of countries.
Length: 12.10m
Type: Sailboat
Fits 6 guests
Private bathroom
Get offer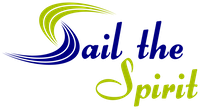 About Us
Enjoy the sun, winds and waves and feel the passion of sailing. Sail the Spirit organizes worldwide charter in a friendly and competent way. You receive our consultancy in order to find the perfect yacht at the perfect spot. Bareboat or crewed, strong winds or bay-hopping, according to your taste. We guarantee to offer you well maintained yachts with first class service.
We offer berths on skippered trips as well as special trips e.g. sailing trips for singles in the mediterranean sea and worldwide.Sail the Caribbean Sea, the Mediterranean Sea, the Bahamas, the Windward and leeward Islands, the British Virgin islands, Brazil and Cuba and many more...Our exclusive services cover every detail, from your transfer to and from the airport, full provisioning and delivery to the yacht. Sail The Spirit stands for premium, carefree, dream holidays.
Our destinations