Shamandura Charter
Ce ne venivamo, nella primavera del 1994, da Bodrum per l'Italia con un caicco di 24 metri appena comperato.
Our yachts
Lagoon 450
2015 Lagoon 450
Lagoon 450: think Big!
Replace an old catamaran is always a difficult choice.
The VPLP architects, in association with the famous Lagoon and Nauta Design, took up the challenge with enthusiasm, creating the new 450.
Length: 13.96m
Type: Catamaran
Fits 8 guests
Private bathroom
Get offer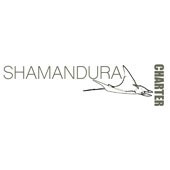 About Us
Prima notte in rada a Levitra, una piccola isola greca coperta di erica rosa tra la musica dei campanacci delle capre, dopo, Galaxidi, lo stretto di Corinto e Lefkada e li eravamo già stregati. La magia del mare ci aveva ammaliato.
Ora navighiamo in Italia, con i mezzi più sicuri della marineria, i catamarani dai 40 ai 62 piedi.
Fatevi conquistare dalla magia con noi godendo dell' esperienza che abbiamo sviluppato per puro piacere in questi anni."
Our destinations