Timón de Fortuna S.L.
Welcome BDA Sailing Experience for yacht charter in Barcelona and more.
Our yachts
Moa
2001 Garin 1200
Yacht Moa Garin 1200
Yacht Moa Garin 1200 is a yacht of 12 meters of length and 3.80 meters of beam with 2 double cabins, flybridge, deck and solarium
Length: 11.90m
Type: Motor yacht
Fits 11 guests
Get offer
Beneteau 46 Oceanis 461
2000 Beneteau 46 Oceanis 461
This 2000 classic Oceanis 461 (3 cab) from Beneteau is a perfect 3 cabin charter yacht available from Port Olimpic de Barcelona, in Spain.
You will find she sleeps 6 comfortably and is rated up to 6+2 if you use the saloon. With 3 cabin and 8 berths this boat is perfect for a small group seeking extra space or a larger group seeking great value. She is suited to skippers with a little experience. Why not enquire and we will use our experience to recommend the perfect yacht for you. This Sailboat is available as a bareboat yacht charter (without a captain/skipper), as crewed yacht charter(with a skipper and additional staff if required) and may be suitable to join a local sailing flotilla (enquire for details) We use over 20 criteria to weigh this yacht against it's rivals here in Spain and worldwide to try and give you the best possible value. Highly rated yachts (8 -10) are most suited to those sailing for the first time or those seeking the highest possible service standards. Mid rated yachts 6 - 8 are perfect for those seeking a balance of service and value. Yachts rated below 6 are usually older boats and most suited to our more experienced charterers.
Length: 14.20m
Type: Sailboat
Fits 11 guests
Private bathroom
Get offer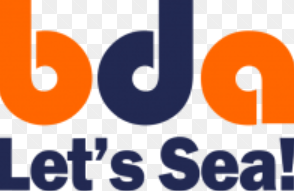 About Us
Rent a sailing boat is one of the best experiences you can enjoy. Here you can rent a sailing yacht of our fleet that we offer you.
Practical advice to the rent a sailboat, meteorology on line, sailing school, sailboats, latest news, fabulous destinations videos that you can go if you rent a sailboat...
Our destinations