Usha Veda Yoga
Usha Veda Yoga was established in 2010 to provide Greenpoint, Brooklyn with a sanctuary that is community driven and allows yoga to be accessible to everyone.
Our yachts
Micamale
2006 Beneteau Cyclades 50.4
Micamale is a stylish modern sailboat, built in 2006. She has been kept in a wonderful condition, has brand new sails and has had lots of recent re-servicing. Micamale offers great sailing performance and comfortable living accommodations
Micamale includes 4 double-bed private cabins and 4 en suite bathrooms with showers. The cabins are fitted with a fan, reading lights, plenty of storage space and an opening hatch. The boat is extremely spacious throughout, especially in the large salon area which boasts L-shaped leather sofas and a wide dining table for enjoying meals with family and friends. Outside there is a spacious cockpit seating and fold-out dining table and the flush deck provides plenty of room for relaxing and sunbathing. Micamale is a boat of comfort and luxury.
She is also very safe. With a reduced mast size, she can take strong winds without having to reduce the main sail. She has a strong motor to avoid or get out of difficult situations (such as very strong wind). She is fitted with an EPIRB, VHS radio, 2 GPS, automatic pilot, and a recently checked life raft.
Length: 15.36m
Type: Sailboat
Fits 8 guests
Private bathroom
Get offer
Sloop or Ketch Sailboat
1990 Sloop or Ketch Sailboat
These two sailboats are an example of the boat type we selected for this trip; between 42 and 53 foot yacht. They can easily accommodate 6 persons and her crew (one or two member).
Enjoy your holiday on these beautiful and classic built yachts:

First boat: Santa Cruz was built out of fiberglass by the famous boat yard, Choey Lee in 1981. Choey Lee has made a name for them self since 1870 for their quality and their stunning wood work. The boat was hulled out in 2014-2015 for a complete overhaul.
- In the aft are two identical cabins with two bunks each, perfect for individuals.
- The main saloon is extremely spacious with a round table that seats up to 9 people.
- In front of the main saloon is the master bedroom with a private toilet, double bed and a sofa.
- The V-berth has two beds.
Second Boat: Carpe Diem provides unforgettable private sailing charters exploring the 365 islands of Guna Yala ( San Blas Islands)
Carpe Diem sailing boat is a Pearson 424 Ketch. It is a 42.33 feet boat, built in USA which sleeps 6 people comfortably. There are 2 private double cabins (one at the bow, another at the stern); 2 beds in the salon; one toilet furnished with sink, shower and toilet. For your maximum comfort, the boat is equipped with solar panels, fridge, fresh water tanks, music and barbecue. Hammocks are available for guests (in the bow area and in the islands), towels and cushions for a perfect relax.
Length: 14m
Type: Sailboat
Fits 12 guests
Get offer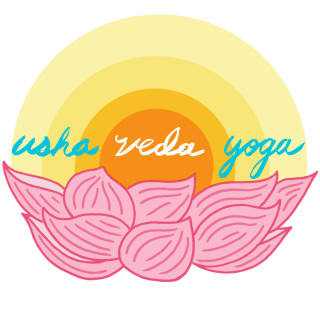 About Us
Whether you are an advanced practitioner, brand new to yoga, or recovering from an illness or injury, there is a class at Usha Veda that is right for you. Yoga allows for the opportunity to connect with our higher self, and we believe that as "Usha Veda" translates as "the beauty in truth and knowledge," that yoga is both a search for one's own truth and the knowledge to help us find it.
Christina Mattus
Christina was first exposed to yoga when she was 8 years old and knew that it was something that she would continue to do whenever she grew up. Later, after practicing on and off over the years primarily for exercise, Christina embraced a fuller and more regular practice upon moving back to New York in 2006 when she experienced the healing aspects of yoga and its tremendous impact on her life. She then found the steadiness and discipline of Ashtanga Yoga initially from John Schneider, to whom she is very grateful, and later benefitted from the nurturing grace and benevolence of Erica Fae. In 2010 Christina spent some time studying with Yogis from all over the world in various places in India, and later that year in New York completed the Savitri Yoga Shal teacher training in the Hatha Yoga tradition with Yogi Charu. Also in 2010 Christina founded Usha Veda Yoga, a neighborhood yoga studio and healing center in Greenpoint, Brooklyn. With gratitude to all of the teachers who have led her to her present path, Christina currently finds freedom in the flow of Vinyasa inspired by principles of the Hatha and Ashtanga traditions. Continually renewed by the depth and interconnectedness of yoga and all that there is to discover, Christina hopes to share this journey with you.
Kelley Voegelin
Kelley is inspired by the connection between the breath, the mind, and the body. Her classes are informed by her studies and interest in Seasonal practices, mudra, meditation, Ayurveda, and Chinese Medicine. She holds a welcoming space where all are encouraged to find nourishment & gratitude through the practice of alignment based Vinyasa flow, breath awareness & mental focus. Kelley aims to challenge, nurture & inspire her students. Kelley received her 200hr certification at Greenhouse Holistic under Summer Quashie & Leigh Evans, & completed a certification in Prenatal Yoga from Sacred Shape with Summer Quashie & James Bae. She earned her 300hr with Yoga Sukhavati, an advanced training focusing on Ayurveda & Chinese Medicine. Kelley is certified Reiki Level 1 in the Usui System of Reiki healing under the training of Lyndsey Harrington, Reiki Master. Kelley teaches at Usha Veda Yoga in Greenpoint, Brooklyn and at other New York City area yoga schools.
Our team