Yoga & Vela
The Yoga & Sailing Association has as its main mission to offer a sea life experience
Our yachts
Bavaria 41
2015 Bavaria 41
Featuring a sleek design, plenty of smart features and delivering the comfort of three cabins, the Bavaria Cruiser 41 is the perfect yacht for those who love to spent time on the water
The yacht features two aft cabins, a generously proportioned main cabin with en suite head, a saloon and a gallery.
Like any respectable yacht, the Bavaria Cruiser 41 is offered with a wide range of options, so you can choose between three kind of woods for the interior and six for the floor, six variations of upholstery fabric and so on
Length: 12.50m
Type: Sailboat
Fits 6 guests
Get offer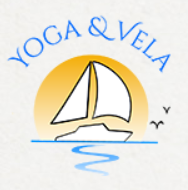 About Us
The Yoga & Sailing Association has as its main mission to offer a sea life experience, as well as to share theoretical and practical knowledge about sailing in the most varied situations and contexts, on boats owned by third boat owners anywhere in the world. We disclose the lifestyle and teachings of yoga with lessons led by certified and licensed teachers both on board sailboats and on land. Initiatives are promoted in order to share and disseminate with all registered participants, new experiences related to sea life, sailing and yoga, proposing boat experiences, company workshops to encourage teamwork and marriages on sailing boats.
A wonderful opportunity to experience a sea life by boat, try the thrill of sailing a sailboat and feel the wind in your hair! In maximum safety, always with an experienced skipper in command.
Our Holiday Experiences are the most holiday and relaxing option to discover the sea and its lifestyle. The Skipper will cook for you delicious dishes and together with the hostess will assist you to make you spend a fun and relaxing holiday. You decide the dates and the destination and we will take care of everything to make your holiday unforgettable.
Relaxation, sea, healthy food, characteristic little ports and restaurants await you on this dream vacation!
Our destinations