Yacht Charters 2017: The Top 5 Destinations

Posted by: on in
Destinations
The successful sailing holiday season of 2016 is about to come to an end, but the sun is still shining brightly in some spectacular regions of the world, so let's start packing the sunscreen for your next sailing adventure with Intersailclub!
You just have to pick one of this beautiful destinations and say yes to the cruise. Just like last time...it's easy!

The first great news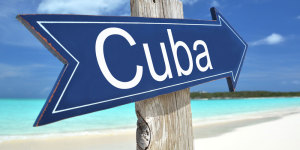 of this coming sailing holiday season is that, the by now very mysterious island of Cuba, is open to visitors. For years upon years even just thinking of going over with a plane has been a bureaucratic nightmare, but since the Rolling Stones opened the way (and with a very small help from the US government) this magnificent destination is more than ready to welcome again sailing lovers from all over the world. Now is the best time to discover again Cuba in her true colors...also because you never know whe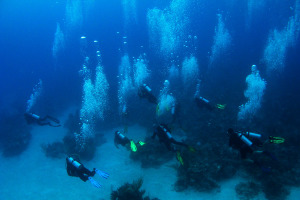 n it might be too late again! Lying less than 100 miles from Key West, Florida, the Cuban archipelago is composed of the principal island of Cuba and countless 'Cayos' and rocky islets, all exceedingly beautiful and worthy of a unfiltered photo shot, colorful colonial streets with a seaside vibe and beautiful beaches lapped by the crystal clear sea offer a sailing adventure into the relatively unknown with longer cruising distances and exhilarating winds, but also unbelievable diving opportunities with caves, blue holes and bio-luminescent local flora for your viewing pleasure.
Standing out is also Polynesia, and not just because the new Disney movie is going to make it all fashionable again, but because w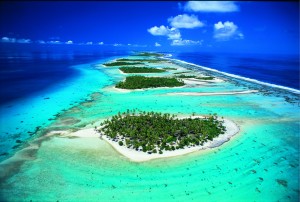 e sailing lovers have never truly forgotten it. There is something there calling out to anyone who has ever set sail, a wish to explore and get to know the vastness of the ocean and then put anchor in front of a splendid bay with the white sand that already feels soft just by looking at it and the lush vegetation making a home to colorful birds...is this not the stuff sailing adventures are made of? And just like that the Polynesian Islands come to mind for their breathtaking natural scenery, green mountains, sandy atolls and clear turquoise waters with the reefs providing a habitat for sea turtles, sharks, dolphins, porpoises, colorful unspoiled coral, and countless species of fish; making this one of the most idyllic sailing and scuba diving spots in the world.
The Archipelago of San Blas off the coast of Panama is still going strong this year, with last season seeing a lot of happy travellers coming back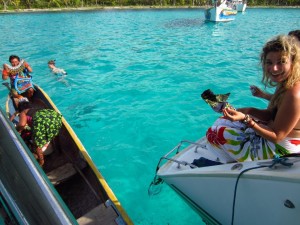 from this cluster of islands, it seemed a pity to not keep it among the top 5 destination for a sailing holiday and make you lose the chance to plan a week or two in the uncontaminated nature characterizing this islands. The canonical winter months (i.e. December, January, February and March for those of us not currently living on the wrong side of Summer) remain the best time to enjoy a sailing tour there, with 378 coral islands and 125 miles of coastline San Blas is simply the perfect place for yacht charters and snorkeling enthusiast! Rise with the sun to practice yoga or rise later (really is not going to matter, you will be holidaying, why lock at the clock at all?) and just jump into the most spectacular turquoise waters or if you are slave to your step tracker like the rest of us join the other backpackers in their route from Cartagena, but the most important part is that you cannot be the last to have yet to visit San Blas, so start planning!
Another fa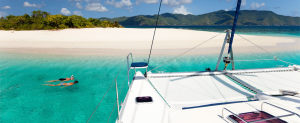 ntastic sailing holiday destination that is well worth a mention and quick check at the available flights are the British Virgin Islands and since are speaking of double digits here considering there are a total of sixty islands, even if you went there once or twice there is still a whole world in need of exploration! If you are planning to take a sailing tour in the Caribbean, the BVI remain the best place to start, they are among the most popular vacation destinations in the Caribbean and offer the best comfort for navigation, being very close to each other and thus allowing short transfers between one pristine beach to the other just one hour away. Beautiful bays with thousands of sheltered mooring places, not to mention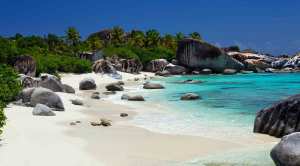 the excellent restaurants on the beach ready to offer you a sampling of the local cuisine. The sea conditions are always good and the wind is a daily presence and a perfect travel mate for any sailing holiday happening here. Each of the BVI's has its special beauty, character and legends, so let's discover them together.
And last but not least, th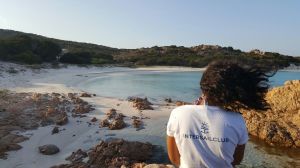 e best sailing destination of all times and an ever green that will most probably never fail to be mentioned in a sailing holiday guide: the Mediterranean Sea.
There is just so much to see and so much to enjoy, do and taste. So many countries and a very long stretch of coast to sail that even coming here every year it would take a very long time to say you have seen it all (and then you will most probably be dependent on the local cuisine and unable to say no to another sailing vacation here!) You will catch spectacular panoramas in your viewfinder and and enjoy many an enchanting view: white stone bays, majestic rock formations, hidden caves
and quaint white houses drowned by the colorful flowers of the bougainvillea. From the vibrant islands of Spain to the more sedate, but nature oriented coast of Sardinia and Corse to the majestic beauty of the Amalfi coast and the lavic roughness of the Aeolian Islands; there is nothing that will make you love more a sailing tour like taking a week vacation in the Mediterranean Sea. And just because it is an old love it does not mean that it is not full of surprises: crossing charter from the Balearic Island to the rocky coast of Sardinia, SUP yoga sailing cruises  in the Aeolian Islands and wine and gourmet cuisine tasting tours in the south of Italy are just going to be a few of the opportunities on offer to make your sailing holiday and unforgettable occurrence.
Start planni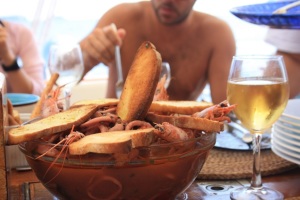 ng your perfect sailing holiday now, ask us to help you find your perfect sailing match, but go, go and sail the seven seas…but we are also expecting to see those fantastic selfies, so while we wish you to relax, do not do it without your phone and internet connection, it is going to be 2017 next year not the nine hundreds!
Written by Nila Megna