Meditteranean Islands and Caribbean Islands Vacations? Sail with style!
Is there a bug in your head telling you to reward yourself with a Caribbean sailing holiday or a cruise in the Mediterranean sea? Don't kill it, say yes! Steady winds and the loveliest beaches in the world are within your reach.
Posted by: on in
Sailing Advices
,
Inspiration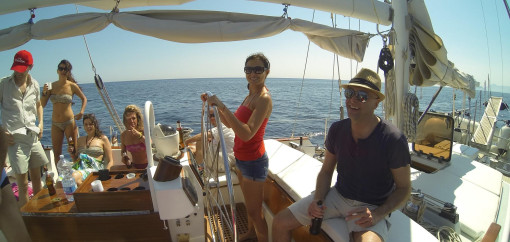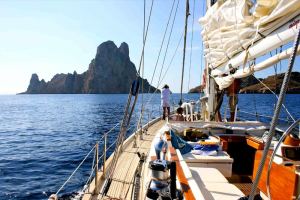 Aboard the Miaplacidus sailing yacht you will visit the Caribic islands with style. On a relaxing island hopping cabin charter anchoring in the most idyllic bays or on the most daring open water crossings, the fun is guaranteed! You will enjoy the best days of your life...and we already stocked the pantry with the best original rum just for you!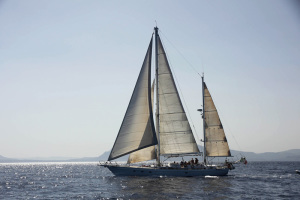 To titillate your fantasy and already make you dream of your future Caribbean islands or Mediterranean islands vacations, here are some information about Miaplacidus and her crew...
Charter yacht Miaplacidus is a Kanter 65 ketch rigged sailing yacht based in the Mediterranean. This stunning cruise boat was created to offer both impressive performance and ease of operation as well as truly exceptional luxury and style.
The interior of the Kanter 65 Miaplacidus was designed to be stylish, functional and comfortable, the potential for lavish onboard entertaining is unparalleled thanks to the extravagantly spacious living and dining area. Miaplacidus offers generous deck areas to sun, relax and lounge and the spacious cockpit also offers an optional alfresco dining table, seating on both sides and 2 large sunpads, a bimini is available for added shade and the voluminous teak foredeck is the ideal place for the sun worshipers or those who prefer relaxing on an amaca.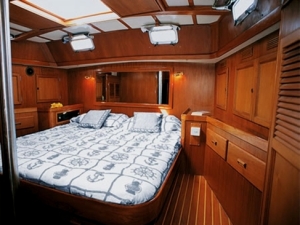 Described as a mini mega-yacht, Miaplacidus blends equal parts of performance, convenience, luxury, style and safety to create a yacht that is world-class in every way.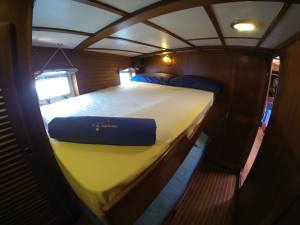 For everyone who has been on Miaplacidus, for those would like to come or are just now beginning to dream...we offer custom-made events and yacht cruises tailored to your liking in all the Mediterranean Islands. Special cruises for Sicily, the Capri Area, Sardinia, Corse and the Balearic Islands. We also plan and organize yacht charter by group or in cabin charter.
Mixing the most comfortable onboard experience with a professional, friendly & talented crew, that has two Atlantic crossing under their belt and are already looking forward to the third in winter 2015/2016 when Miaplacidus will be sailing the Caribbean Islands until April 2016 and will be at your disposal for wonderful Caribbean islands vacations, with both cabin charters and entire yacht charters with a pre-planned itinerary or a custom-made sailing cruise.
Do not hesitate, join the Crew!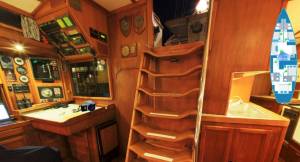 See all videos