Intrepidtravel
Intrepidtravel
Our yachts
Derek Kessell 58
1983 Catamaran
Enjoy the superior 58-foot catamaran
This trip is accommodated on board a 58 foot, twin-hulled sailing catamaran. Our boat is equipped with 1 x twin-share, 2 x double-share and 2 x quad-share cabins each with en-suite bathrooms and fans.
The skipper will allocate the rooms on arrival to the boat and single travellers will be paired up with another passenger of the same sex, this may mean sharing a double mattress. The skipper will also be sharing the catamaran's facilities and sleeping quarters.
While some may find the living quarters quite close, those who are looking to revel in the adventure and exhilaration of an authentic sailing trip usually find any discomfort is more than made up for by the spirit of this sailing experience.
Length: 15m
Type: Catamaran
Fits 14 guests
Private bathroom
Get offer
Catamaran
2005 Catamaran
Enjoy the luxury of a superior 46-foot catamaran
With spacious common areas and comfortable cabins and bathrooms. Leave your sleeping gear and beach towel at home, as all of this is provided for you. A zodiac is used to transport passengers from the boat to the mainland, with landings taking place at piers (dry landings) as well as on beaches (wet landings). Zodiacs can sometimes be awkward to climb in and out of, but a sense of humour and can-do attitude is all you need. Due to the size of the yachts, sound carries easily from one side to the other and can wake your fellow travellers. Please keep this in mind if you're planning to have a late night.
Length: 15m
Type: Catamaran
Fits 8 guests
Private bathroom
Get offer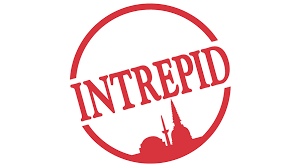 Our destinations