Altamarea Charter
Altamarea vacanze in barca a vela, affitto barca Sardegna
Our yachts
Sun Odyssey 51
0 Sun Odyssey
A boat designed by Bruce Farr in perfect Jeanneau style.
Comfortable, elegant, which does not give up on giving emotions even from a sailing point of view.
Four double cabins and four guest toilets.
The boat is structured as follows:
two comfortable double cabins with aft bathroom
two comfortable double cabins with bathroom in the bow (with the possibility of a bunk bed)
an equipped cooking area
a dinette with large table and cozy sofa area
an equipped chart area with all the necessary equipment for safe navigation
On the deck you can eat in the shade of the awning, lie comfortably in the sun or use the tender to reach fabulous beaches.
Length: 15.50m
Type: Sailboat
Fits 8 guests
Private bathroom
Get offer
GS 56
2010 Sailboat
The Grand Soleil 56 is an elegant and powerful 17 m, without half measures, an imposing sloop yet without excessive redundancies or forcing.
The pencil of Philippe Briand has designed something more than a highly performing and selective boat, has given birth to a discreet charm and perhaps for this timeless.
The yacht is characterized by narrow sections at the bow and full aft, with a maximum rear beam and concentrated weights in the center of the boat.
A performance cruiser capable of satisfying the demands of a luxury cruise like the most competitive ambitions of a regatta, thanks to specific set-ups, both in terms of dimensioning and immersion of the appendices and of sail configurations.
Beyond the large central square you can discover the kitchen and a particularly spacious and well-furnished dinette with a large C-shaped sofa and two swivel armchairs that can accommodate up to 8 people around the table.
On the starboard walls a large chart table is a prelude to two sofas, which can be transformed into a guard bunk when needed, while beyond the bulkhead there is a real amateur suite.
Length: 17m
Type: Sailboat
Fits 6 guests
Private bathroom
Get offer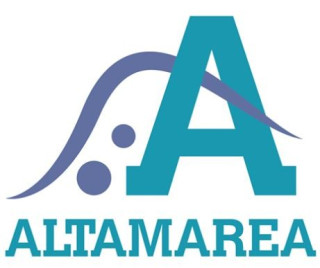 About Us
Altamarea ti da' la possibilità di vivere il mare in tutte le stagioni dell'anno con le sue offerte di charter in Italia e ai Caraibi.
Con le proprie imbarcazioni effettua programmi che variano dall'escursione giornaliera in Sardegna all' attraversata atlantica, coprendo le esigenze dei più esperti come quelle dei principianti.
Our destinations