Saint Vincent and the Grenadines
About Saint Vincent and the Grenadines
St. Vincent is the largest of the 32 arch islands that extend south to Grenada. The main islands are St Vincent, Young Island, Bequia, the sophisticated Mustique, Canouan, Tobago Cays, Mayreau Union Island, Palm Island and Petit St. Vincent (on the islands there is a wide choice of luxury resorts as well. Each island has its own character and the archipelago can certainly satisfy all the needs of each type of tourist, from the most sophisticated de luxe to the "backpacker" adventurer. Dream destination of every sailor, but also of those who prefer the comforts of a cruise in catamaran or on motor yacht. In the Grenadines you can find the most authentic charm of the Caribbean, those not yet reached by mass tourism, suitable for couples and families. From annual festivals full of music and colors, to Caribbean cuisine - among the typical Creole dishes of the place yes appreciate the callaloo soup, shellfish and bul jol, a fish and breadfruit dish - up to local crafts: there are many ways to discover the cultural richness of the "land of the blessed".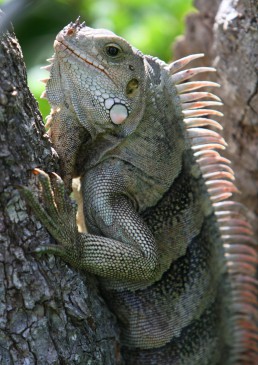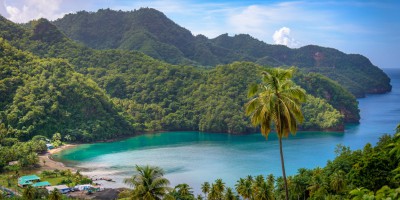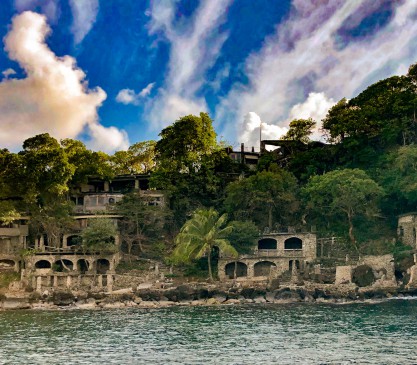 History
At the base of the local economy there is fishing and tourism is increasingly spreading, although not still so assimilated by the local population.
In ancient times the indigenous population was composed of the Caribi group, a particularly gifted people of remarkable warrior abilities. The peaceful cohabitation with the natives ended up giving rise to the population of the black Caribs, or Garifuna.
In 1719 the French were the first to colonize these islands, during the 18th century the Grenadines passed several times from the French hands to the English, that definitively won them with the Treaty of Paris of 1783. Saint Vincent went through several political stages, continuous and repeated struggles for independence from the Crown, which tried in every way to maintain its dominion until it surrendered in 1979: on the day of October 27th of this year it was born the independent state of Saint Vincent & the Grenadines, today parliamentary democracy member of Commonwealth.
Weather in Saint Vincent and the Grenadines
Possible light rain tomorrow through Sunday. June is the hottest month in Havana with an average temperature of 27°C (81°F) and the coldest is January at 21°C (70°F) with the most daily sunshine hours at 11 in July. The wettest month is June with an average of 80mm of rain. The best month to swim in the sea is in August when the average sea temperature is 30°C (86°F).
Check all Statistics in Accuweather
Current Weather
Saint Vincent and the Grenadines, America/St_Vincent