Sailing Trips Mediterranean 2020
Planning sailing trips in the mediterranean sea for the summer season is by now quite traditional, so much that you might even feel an expert by now! For sure most of you have been by now in the most popular spots like: Ibiza, the French Riviera, Mykonos and Santorini or the world famous Capri and Amalfi's Coast. The truth is that while many might tell you that having been there once, you have no reason to not go and see something else this year, possibly further away like some tropical island in the middle of nowhere, we all know that there are plenty of reasons to come back again and again! These sailing destinations are so beautiful, so rich in nature, cuisine, history and fun people, that there is no real or imagined reason to not go back. But, what if I told you that with some special insider tips you could get to see again your preferred spot in the Mediterannean sea and also discover new places, some of which are so secretly guarded that you will not get to know the name of the bay you are sailing to till you get there? Are you ready to plan the ultimate sailing holiday in the Mediterranean Sea, let yourself discover hidden natural gems, new periods in which to sail and new people and new foods to get addicted too?
Posted by: on in
Destinations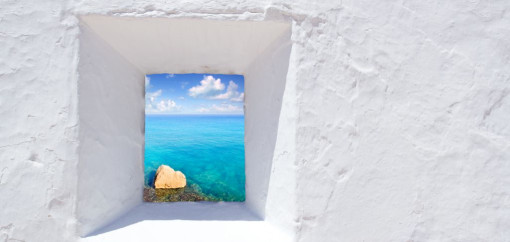 Expand your horizon like never before and discover, with some insider tips, new locations whose name you will know only upon arrival. Start planning your cabin charter vacation or sailboat family holiday with a special goal in mind: seclusion and exclusiveness!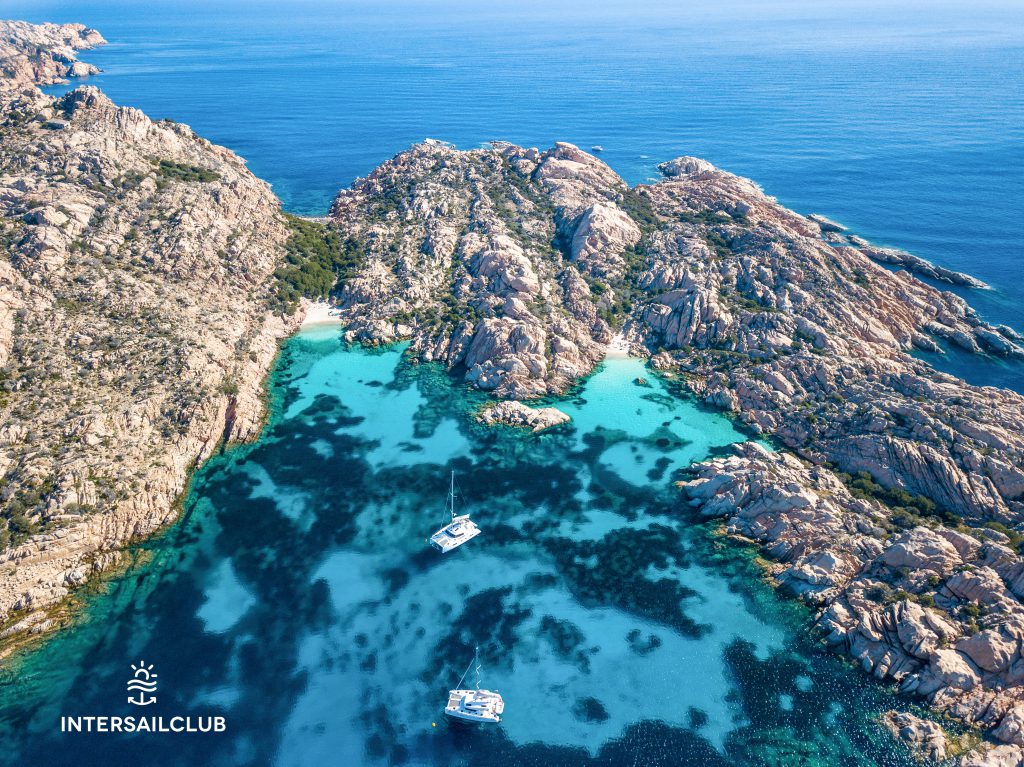 Here are the best 5 destinations for 2020, with a special regard for late summer and autumn weather friendly spots:
SAILING IN GREECE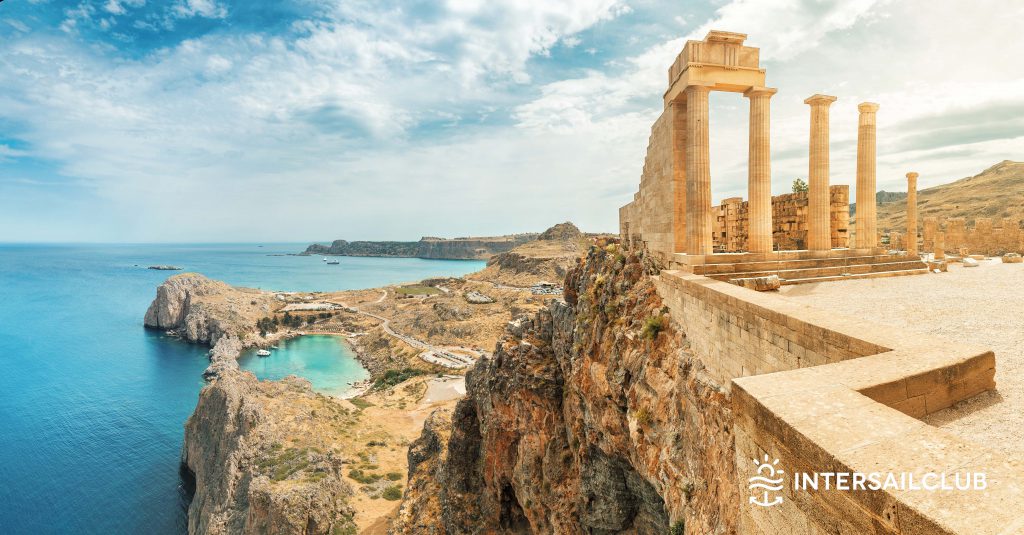 What is the true essence of Greece, what characterizes the best of Greece sailing charters, what makes a difference when planning the best boat rental in Greece and finally what is the pivoting point of a sailing trip worth repeating? Greece, like many others mediterannean cruise destination, has all the checks in the right place: good weather all year around? Check. Enchanting panoramas and secluded bays? Check. See through waters and dolphin pods? Check. Good wine, good food, good times? Check. So, does all this get you raring to go? Well, stop dreaming and start planning, now is the best time to get the best deal and choose the right boat and period.
Εxplore the stunning islands of the Cyclades, the Ionian Islands or Corfù, aboard fully crewed sailing yachts with all earthly comforts or aboard a small cozy boat for just you and your better half, it does not matter! What matters is to not lose the opportunity. Go island-hopping and enjoy a Santorini and Mykonos sailing charter adventure. Jagged and sun-drenched coasts, the most clear and azure waters you have ever seen and dotted by white villages and blue-domed churches. Sailing, kitesurfing, diving and more can be enjoyed to the full when going on a boat rental in Greece. The Ionian Sea, with the beautiful islands of Paxi and Antipaxi is the home of sailing fun and Corfu, is unique. Miles of sandy beaches, secluded coves, beautiful bays, turquoise waters and incredible places of archeological, historical and religious interest. A sailing trip in the greek islands cannot be called such without a stop at the local Taverna, where the quality of food is excellent and prices affordable, these are the best place to sample local produce, wine and cheeses or better yet get it as a take away to relax in secluded beaches. In particular there are Greece sailing trips on offer that will bring you from Corfù to Montenegro, a one way tour to discover the best of two similar, but different cultures or even other special tours starting in Lefkada and sailing either to the south or to the north, with stops in Zacinto's famed turquoise cove with a shipwreck and also boat rentals in Rhodes, called the Island of Light, with about 300 days a year of sunshine, exploring the Dodecanese Islands sun, sea and unforgettable landscapes. Or the even less explored Sporades with Evia, Greece's second-largest island, hidden in plain view and separated from the mainland by the narrow Evripos Channel at Chalkida, a slow pace, small farms and vineyards, rugged gorges, sky-reaching peaks and curious goats are the starting point for a visit to the mountainous Sporades, sandy beaches, sparkling-white towns, secluded mooring spots and a romantically ruined old capital make of the Sporades, a one of a kind land and one of the best greece destinations.
SAILING IN ITALY

Never far from our minds when planning a holiday are Mediterranean sailing trips and Italy is a country that offers a slew of destinations both by land and sea with guaranteed amazing views, best mediterranean cuisine, an infinite list of wine types to discover and the warm welcome of the people. Italy, in particular, is quite blessed by good weather till late november and mediterranean cabin charters or boat private charter are on offer, in autumn, at very affordable prices, with the added bonus of less people going around, cheaper prices everywhere and a generally more relaxed atmosphere.
Top sailing destination like sailing Sicily, offer you the opportunity to discover not only the well know Aeolian Islands, which are alway a marvel for boat rental in Sicily, with the amazing spectacle of the Stromboli and  their enchanting bays and fun filled evenings, but also lesser known destination like the Aegadian Islands, a small group of islands just off the north-western coast of Sicily, not much known by the mass tourism crow with the most crystal clear waters of the whole sailing mediterranean sea. Aegadian Islands sailing cruises will give you also the opportunity to visit the coast of Sicily, which offer enchanting places like the Natural Reserve of Lo Zingaro, San Vito Lo Capo town with its famous CousCous Festival, Trapani, with its beautiful city center and the arabic atmosphere of Marsala.
Sardinia, is another top spot for a sailing Italy vacation. The dreamiest beaches, with real white or pink sand, emerald waters, coves with sheer cliffs and La Maddalena's cluster of granite islands make of sailing in Sardinia a very interesting candidate for a yacht charter holiday, famous islands like: Caprera, Budelli, Spargi and Razzoli with their disarmingly beautiful inlets are a good bet for instagram worthy Italy sailing cruises. Places to be visited with a new eye: to see less known coves and visiting after the summer crowd has gone away. The less renowned sailboat vacation destinations in South Sardinia, like Chia or Villasimius, offer less trafficked routes, amazing coves, crystal waters and some very special gourmet gems, like the culurgiones, native to Ogliastra. Finally, Bonifacio and Lavezzi also come to mind if you are planning a North Sardinia sail vacation and a quick hop over to Corsica. A perfect sailing tour day? Morning walk in the city, going to the market for oysters and fresh fish, a baguette and some wine and then sailing to a secluded cove to enjoy it all.
Finally, fall in love with Amalfi Coast, Capri and the Flegree Islands, ideal for a late summer or golden autumn sail trip in the mediterannean. The incomparable beauty of Italy's famous Amalfi Coast and the amazing Flegree Islands: Capri, Ischia and Procida, offer unique possibilities and are best enjoyed on a sailing tour with all the comforts. Quaint towns that lay incastonated in the rocky shore of the Coast of Amalfi like colorful jewels, pretty coves reachable only by sea, gourmet cuisine and the best wine selection, a way to discover the beauty of Italy and get the best memories of the year.
SAILING IN SPAIN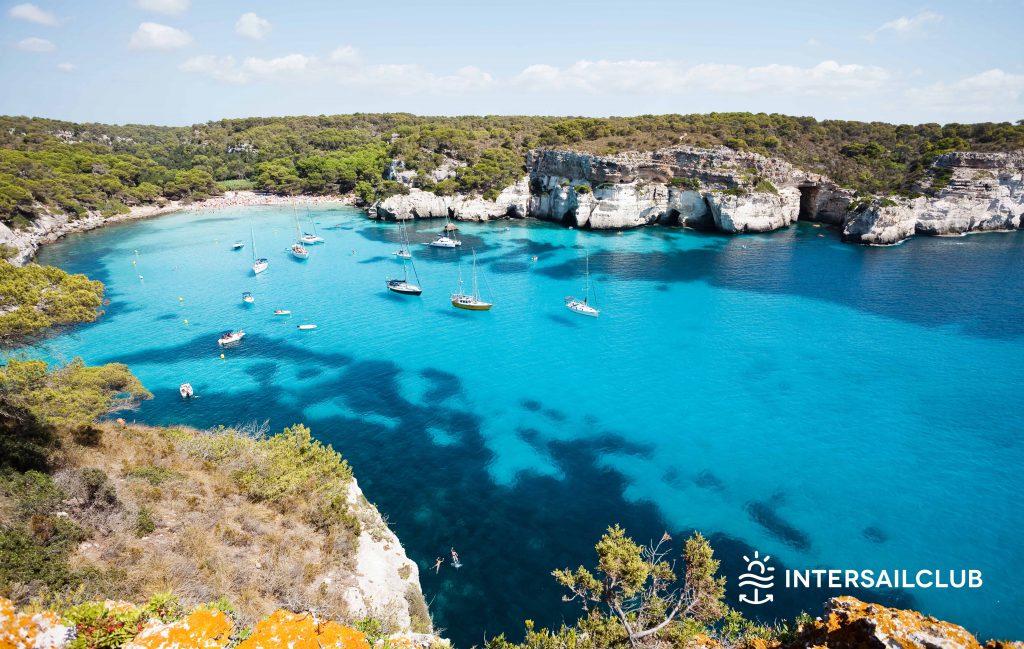 Still, mediterannean yacht charter cruises are made of more than just Italy dreamy destinations, Sailing in Spain is also another sailing tour must! The Balearic Islands and their fabulous atmosphere await you for a refreshing swim in their blue, blue waters. Secluded creeks , the unique green of the olive trees and the evoking perfume of citrus orchards will capture your heart. Formentera and Ibiza yacht charter cruises, offer the opportunity to be on the beach frontline every day, but without the crowd, reach forgotten bays to enjoy the best free view sunsets, do whale and dolphins sightings in freedom and have the vastness of the sea at your fingertips. Very popular are also the catamaran ibiza events, not only day trips with music onboard but also private celebration for special occasions like just married parties, birthdays and corporate events. These private catamaran ibiza trips are mainly on routes to Es Vedrà or to Espalmador, both of which are natural reserves and offer amazing panoramas.
Palma de Mallorca too is a place to be recommended for a sail tour in Spain. Enjoy 300 days of sun each year and with more than 300 beaches around the island you might get to call on or two your own, get spoiled for choice of sailing by the cabin cruises, a bounty of marine life, the renowned Dragon Caves with the underground lake. Or if you have a taste for something different let yourself be amazed by the innumerable bays and coves that make Menorca one of most fantastic island of the Mediterranean Sea, a mix between a green wonderland and lunar landscapes, heavenly coves, fresh fish dishes at very affordable prices and a never ending summer vibe. Visit Cala Macarella y Macarelleta, famous around the world for its marine turquoise ground, which is one of those places you need to see for yourself and not only online, but other places like Cala Escorxada, Cala Turqueta and Cala Coves are not to be forgotten and remain numbered among the most beautiful mediterranean island sailing trips to be enjoyed more than once in a lifetime.
SAILING IN CROATIA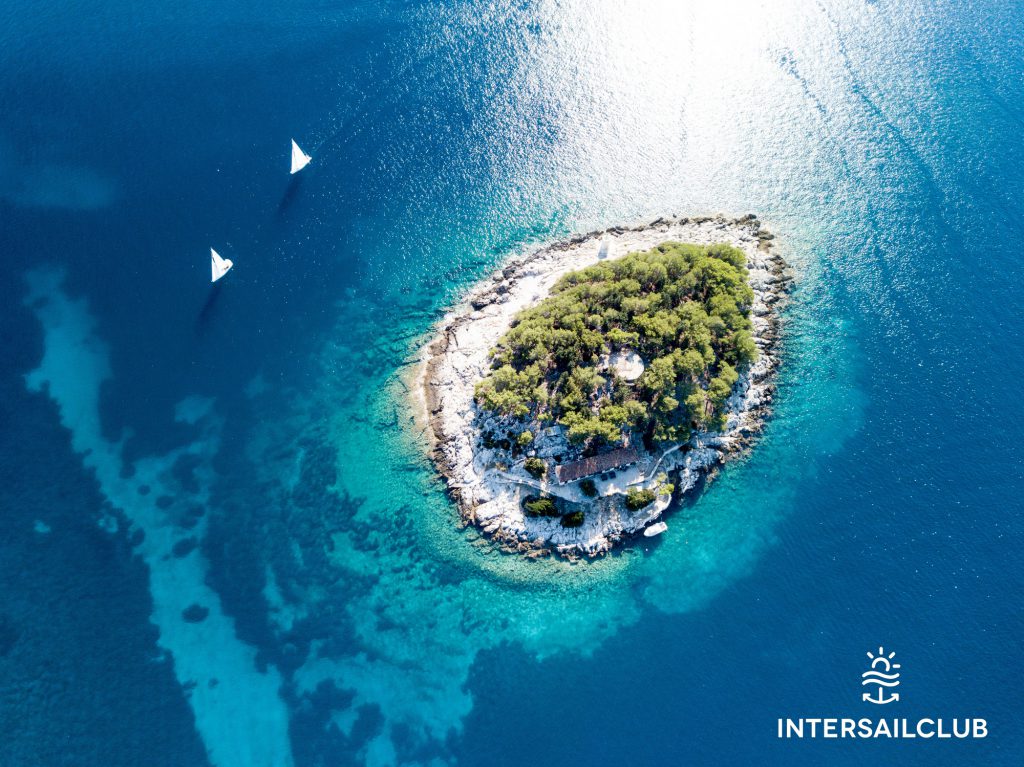 A coast speckled with islands and small islets, white pebbly beaches, sparkling and remarkably clear waters and colorful landscapes make Croatia an ideal sailing destination if your sailing plans include Mediterranean sea fantasies.  Snorkelling, diving, kayaking, windsurfing and kitesurfing are just some of the activities that can be enjoyed on a boat rental in Croatia with themed sailing cruises dedicated to these activities...but, they also do wine tasting tours and Culinary cruises! Discover for example the cuisine of Montenegro, where the best Chef of the region will invite you to discover traditional recipes discovering aslo generous tastes of famous autochthonous Montenegrin wines and specialty that you'll only find here.
If you want to start your full immersion trip in Croatia, start from Venice in Italy and discover the gradual transformations to the land, sailing for example with a catamaran in Croatia to the splendid coast of Istria, a romantic and culturally rich land or with a sailboat along the routes of the Serenissima, with peaceful bays and rocky outcrops plunging into the blue sea, this area is a true green oasis in the Northern Mediterranean sea. You can plan to spend your days sailing Croatia and island-hopping across the stunning Adriatic, with routes from Dubrovnik and Split Croatia sailing or vice-versa, stopping in the vibrant island Korčula, exploring the hidden gems that are only accessible by boat and finishing the day enjoying sunset cocktails on the cosmopolitan island of Hvar, pearl of the Kornati islands.
Another sailing region that is getting much hype is the nearby state of Montenegro, a compact area with many anchorages, private coves, ancient towns and waterside konobas yachts lovers can sail along the coast, stop for a swim, moor up for a bite to eat and go sight-seeing without the big touristy crowd, the UNESCO protected Bay of Kotor, is southern Europe's only fjord, a stretch of water lined with mountain peaks and calm waters. From here yachts can leisurely explore the rest of the unspoiled coastline or head further afield, with to Corfù. During the summer months and in autumn the winds turn to a light breeze and the weather is very warm and stable along the coast.
TURKEY SAILING CRUISES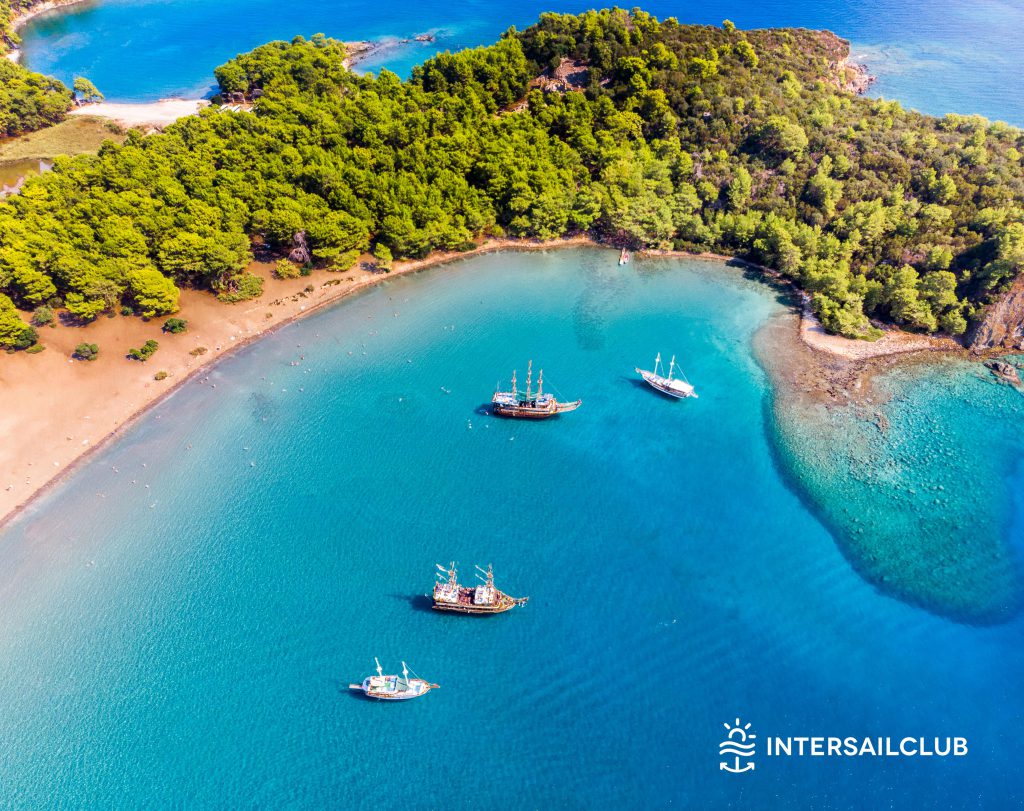 Turkey is a kaleidoscope of diverse landscapes: a vertiginous sailing Mediterranean coastline, the 'fairy chimney' rock formations and golden beaches such as 18km-long Patara, leave a lasting impression on the mind. Water oriented fun includes diving, windsurfing and traditional gulet sailing cruises on the Mediterranean and Aegean Sea, with also the possibility to sign up for a culinary or cultural tour.
Bareboat, skippered and cabin charter sailing vacations by Gulet, Sailboat or Catamaran are quite simply a perfect way to visit the Aegean and Mediterranean Coast. With local guides you will even enjoy some spots known only by very few sailors, a very special kind of yacht charter cruise that will bring you to swim in the turquoise waters, hikes through the pine forests to discover Hippie sanctuaries hidden in dense forests and dropdown cliffs overlooking the sea. No carrying luggage, no catching ferries, and no need to keep track of time, means that there is so much more to experience.
Discovering Bodrum and the Dodecanese islands' authenticity, stunning natural landscapes, and unaffected character that is the essence of their charm. Anchor in some of the most secluded spots to really enjoy the peaceful sunset. Discovering tiny harbor villages, untouched beaches and bays, and a choice of great activities; all while making yourself at home in the spacious comfort of your luxurious private cabin is the very essence of a sailing charter vacation in Turkey, And on the other side Mediterranean Turkey: Delikada Island, at the mouth of Koycegiz river where the giant sea turtles come to lay their eggs, the grandiose ruins of the ancient Caunus, A great Lycian city famous for its rock tombs carved in the cliffs alongside the river and snorkeling in the crystal clear waters, getting to discover the magnificent underwater grounds, have made of this side of Turkey a popular sailing destination linked to the Greek Islands and the relatively isolated and therefore peaceful Lycian Coast, accessed best by charter boat from Fethiye or Gocek. Unique landscapes and fascinating remnants of ancient civilisations combine with reliable weather and crystal clear turquoise waters to create a sailing holiday environment like nowhere else.
Written by Nila Megna